Welcome to Kiro Refrigerants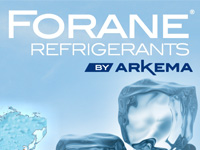 Kiro Refrigerants (P) Ltd. is a refiller and distributor of comprehensive range of refrigerant gases that covers the requirement of a rapidly changing industry. Our main objective is to make our brand "KIRO" synonymous with high quality and epitome of customer satisfaction.

Refrigerants are imported in various packing sizes from small refillable cylinders to ISO tank containers. We have our own individual bulk storage tanks for each type of refrigerant gas. Kiro operates strict policies for product quality, health management, safety and environmental concerns.
Neutronics (USA)
The World's Best Refrigerant Identifiers